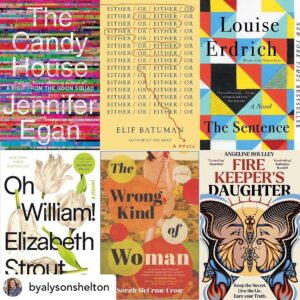 I was thrilled to see THE WRONG KIND OF WOMAN included on essayist and screenwriter Alyson Shelton's favorite fiction of 2022 list. Here's what she said about THE WRONG KIND OF WOMAN:
The Wrong Kind of Woman by Sarah McCraw Crow
This is a quiet book that pulled me in and there were twists and character turns but they all felt motivated and believable. I felt so deeply for each character and this book tackled grief in such a complex way. You can miss someone deeply and still love the person you are now that they're gone.
Thank you, Alyson!